The 30th annual Classified Person of the Year reception was held on April 22, 2021 to recognized outstanding support employees. A reception in the Bartlesville High School Commons featured prize drawings, refreshments, service pins, recognition of the site Classified Persons of the Year, and the announcement of the district honoree. It was a welcome return after the 2020 event had to be cancelled due to the pandemic.
The 2021 Classified Person of the Year for each site was recognized:
Bartlesville High School - Sarah Rowe, Homeless Education Coordinator, Adult Education Guidance
Central Middle School - Margaret Niko, Special Education Paraprofessional
Child Nutrition - Frankie Ryan, Inventory
Education Service Center - Wade Kester, Print Shop
Hoover Elementary School - Allison Schroeder, AIMS Assistant
Jane Phillips Elementary School - Shelly McSparin, Financial Secretary
Madison Middle School - Rhonda Williams, Attendance Administrative Assistant
Ranch Heights Elementary School - Raquel Aramburo, Pre-Kindergarten Assistant
Richard Kane Elementary School - Sam Starr, Attendance Secretary
Technology Services - Kevin Kyrouac, Core Software & Server Room
Transportation - Joseph Dubron, Bus Driver
Wayside Elementary School - Tamra Davis, Teacher Assistant
Wilson Elementary School - Anna Lisa Alvarado, Special Education Paraprofessional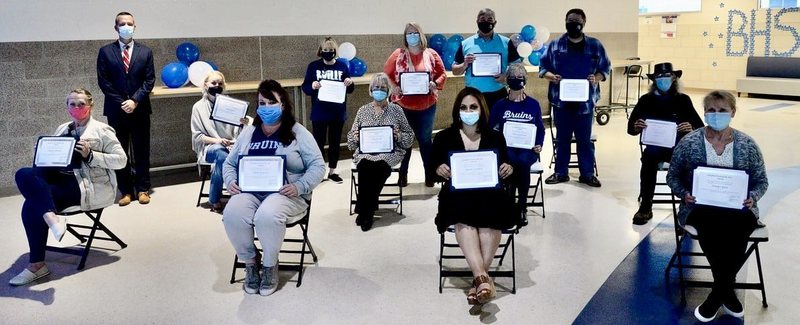 Cindy Estes put together a video highlighting this year's honorees:
Bus driver Joseph Dubron was named the 2021 District Classified Person of the Year.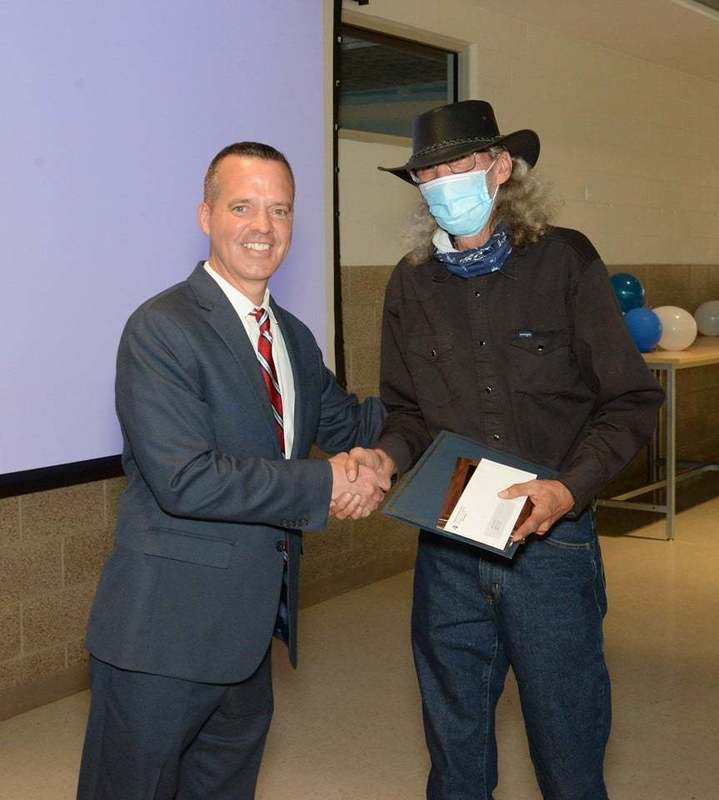 As part of the honor, Mr. Dubron received the monetary Grace LaVerne Lowe Memorial Award. It honors the memory of the mother of former Bartlesville Board of Education President Barry W. Lowe.
Part of the fun at the event for the 23rd year was the "Horse Patoot" award, which bus driver Ron Turner was delighted to hand along to Mr. Dubron, making his evening one of both highs and lows!
The event was made possible by the organizational efforts of the Bartlesville Education Classified Personnel Organization (BECPO) and the support of several local businesses as well as the Bartlesville Public Schools Foundation.
The district sincerely appreciates the contributions its many support employees make to keeping the district running and taking care of our students and staff, particularly amidst the additional challenges of the pandemic.
Photos courtesy of Michael Wray